My Top 10 Indie Books of 2021
This week on the blog, I'm excited to tell you my top ten indie books of 2021. Originally this was going to be my top 5, but I couldn't choose between half of the books, so I extended it to a top 10. I'll include Amazon links and links to any blog reviews under each book.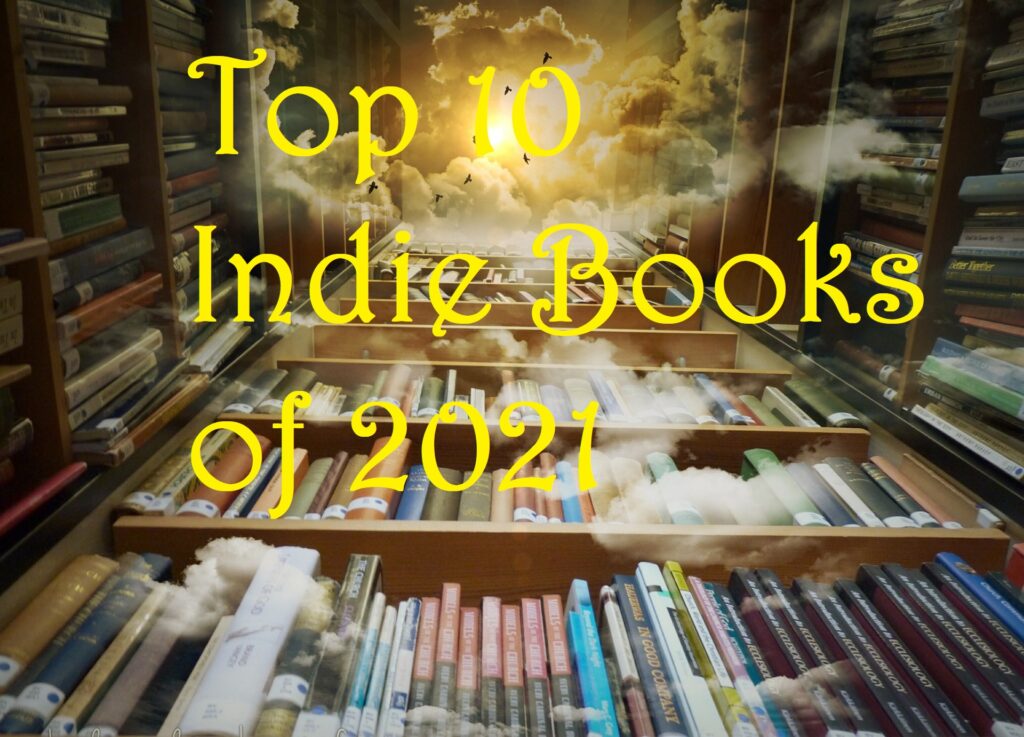 Disclaimer that I have read any wonderful books this year – so if your book isn't mentioned, it doesn't mean I didn't love it! Just that I had to be ruthless for the sake of this blog post, otherwise I'd still be here talking about all of your amazing books next week and probably never hit the 'publish' button.
So without any further ado – and in no particular order – here's my top 10 favourite books this year.
1. A Fatal Finale by Kathleen Maple Kalb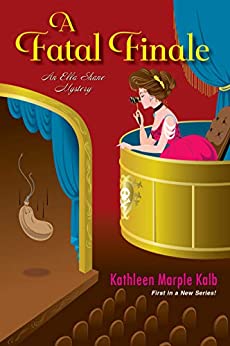 New York, 1899. Diva Ella Shane is an opera singer famous for playing 'trouser roles' – playing the male leads.
When the Juliet to her Romeo drinks real poison at the end of a performance, at first everyone believes it's an accident. However, after a dashing duke comes all the way from England with unanswered questions, Ella starts to suspect foul play.
This book was amazing from start to finish. A brilliant balance of real mystery combined with one of the best developments of friendship in fiction I've seen since Jane Eyre met Mr. Rochester. Not to mention truly stunning description and turns of phrase, as well as rich historical details interwoven into the story. A feisty, gripping main character, wonderful setting and exploration of women's issues in their day. Plus a parrot! I recommend to all lovers of historical mystery.
2. Of Shade and Shadow by Niamh and Rebecca Schmid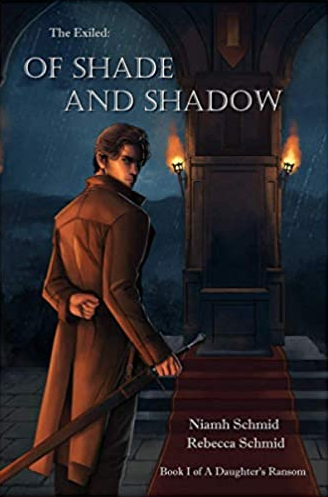 Meet Astra, a princess struggling to recover a year after the war ended, unable to control her strange powers. Soon she has no choice but to team up with reluctant ally Louko, a prince from another land. Despite his cutting sarcasm, the two form a begrudging friendship. Astra still believes an old enemy to be at work and suddenly, Astra and Louko must work together again in order to survive.
This is the first novel in the TeTraWorlds series, an amazing fantasy with wonderful character development, stunning world-building and lots of sass. Highly recommended for fantasy readers. It would also be a great choice for those new to fantasy.
3. To Take a World: The GhostMaker by Niamh Schimd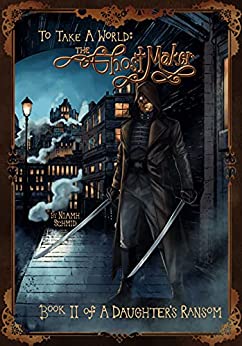 To Take a World: The GhostMaker is an amazing read. Like with the previous book in the TeTraWorlds series, Of Shade and Shadow, the worldbuilding is breathtaking and immersive. Although in an entirely different setting, characters and plot to the debut novel, the distinctive writing – including a good dose of sassy humour – marks this as another brilliant Schmid book.
If you're looking for superb writing, breathtaking imagination and rich worldbuilding that never overwhelms this reader, then this is the book for you. It's immensely readable and as it is completely separate from the first book, could be read as a stand-alone. Of course, though, I highly recommend Of Shade and Shadow, too.
PS the third novel in the TeTraWorlds series, Exiled: A Game of Wits was released earlier this month. It's already on my TBR (to be read) pile and and I can't wait to get to it. If you've read the first two books, you should definitely check it out.
4. Where the Gulls Fall Silent by Lelita Baldock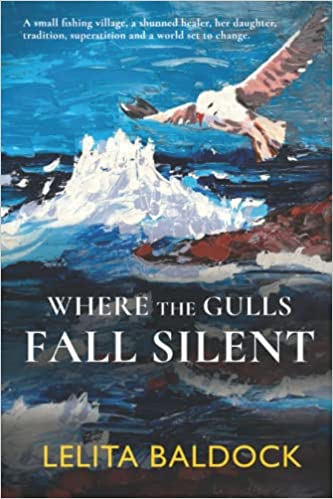 Kerensa lives with her mother Meliora on the outskirts of Porth Gwyn, a small fishing village on the Cornish coast. Meliora is a healer and despite helping the villagers, she is shrouded in suspicion. Kerensa also struggles to belong to Porth Gwyn amid whispers of a curse.
This book has been one of my favourite indie reads of 2021 – and has become a favourite in general. A breathtakingly beautiful, powerful, poignant and significant book, with the gorgeous Cornish and dramatic coast a character in itself. A wonderful historical fiction, Cannot recommend it highly enough. Trigger Warning – some adult themes, including rape and abortion, are mentioned. More information on how Baldock handles these issues can be found in my blog post.
5. Empire's Legacy by Marian L Thorpe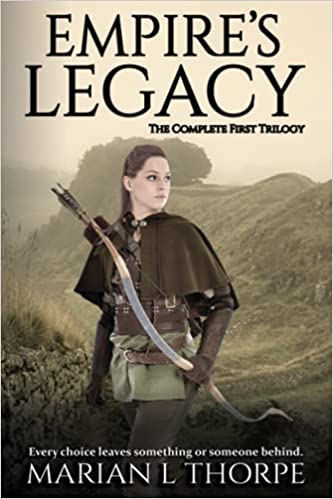 This is one of my favourite indie series and reads in general. It really made me fall in love with reading again and gave me a passion for indie books.
This is a trilogy of three novels – Empire's Daughter, Empire's Hostage and Empire's Exile. The series is set in a speculative/alternative Dark Ages, following the journey of Lena who lives in the coastal village of Tirvan. The novels show Lena having to make difficult choices to protect her home and serve the Empire, as the threat of a wider war looms in the distance.
Lena is gripping from the first page to the last. It is her that is Thorpe's greatest triumph, as we see her humanity shine in how she explores human relationships, bravery in the face of war and integrity and love in the midst of difficult ethical choices. Lena's journey ends with a powerful and moving conclusion, with my heart thumping in my chest and a few tears pricking in my eyes. Whatever your preferred genre, I recommend everyone pick up this book immediately!
6. Empire's Heir by Marian L Thorpe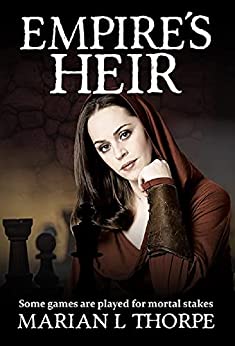 The latest novel in Thorpe's alternative historical fiction series. What an amazing read – the beautiful descriptions, worldbuilding and excellent character development will be of no surprise to regular readers of this series. The chapters are short and electrically charged, alternating between Cillian and Gwenna's points of view like xache (chess) pieces.
Gwenna, her father Cillian and the family are summoned to Casil with Gwenna as a potential bride for the Empress' son. The political scene is far from peaceful, leading the characters to watch their backs at every step. All the while they remain on their guard, the family are also processing grief and loss. Above all, even as Gwenna considers marrying, there's an even greater love she is desperate to protect. If you're looking for a superbly written alternate historical thriller, then this is the book for you – but maybe read the others first! 
As well as the Amazon links, you can check out a guest blog interview with the author.
7. The Borrowed Boy by Deborah Klee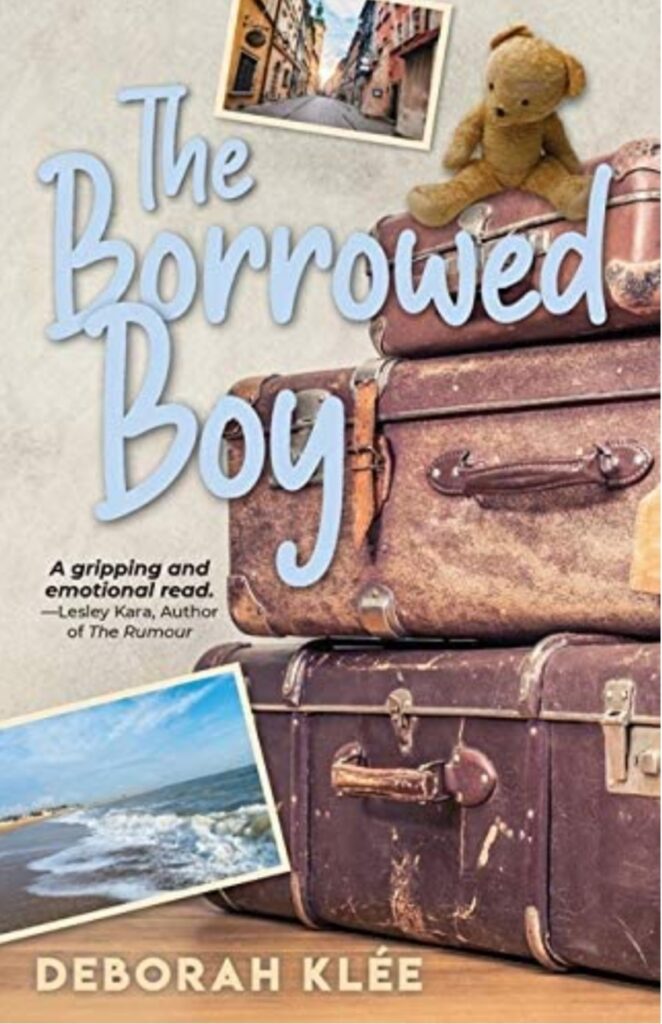 This wonderful indie book gripped me right from the start. The writing is stunning, with such clear description that I really felt I could be walking on the beach alongside Angie and Danny, following them on their journey. The characters are colourful and substantial.
In particular, the author's use of the past to tell the story of Angie's earlier life is done brilliantly. This book is also unafraid to give an honest look at the world and the dark issues still facing us today. Really recommend this fantastic read.
8. Songbird by Karen Heenan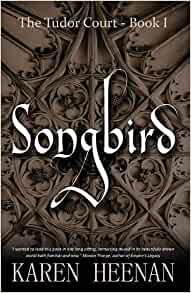 This stunning novel is set in Tudor era England and tells the story of Bess, a girl who comes to the court of Henry VIII as a minstrel. As well as a fly on the wall for the wider historical scene, the novel shows Bess' own journey into adulthood. Breathtaking writing with wonderful character development.
Heenan's second novel, A Wider World is on my TBR pile – looking forward to reading it soon. Her third novel, Lady, in Waiting, is currently available for pre-order, due to be published on Valentine's Day.
9. A Girl Called Ari by P.J. Sky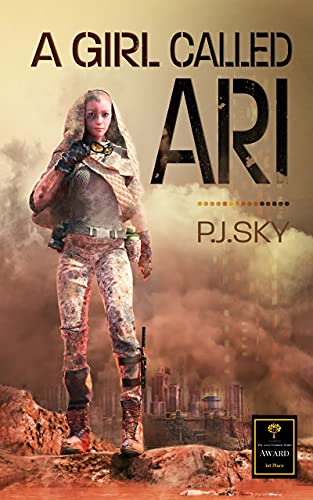 A fantastic indie story. After Starla gets abducted she wakes in the worst possible place – on the outskirts of the city. Starla is found by Ari, who has made her living in the wasteland and knows all too well that anyone who leaves the city never comes back. Together the two unlikely friends make a deal and have to learn to trust each other to survive.
A gripping plot, wonderful character development and plenty of twists and turns. Highly recommend this indie read for science fiction, dystopian or fantasy lovers or if you're new to the genre. Recently read and enjoyed the sequel, 'Ari Goes to War' which I also recommend.
10. Storytellers by Bjorn Larssen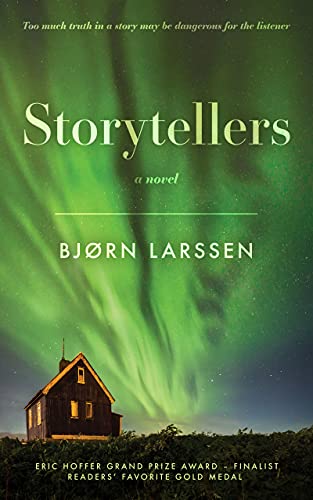 Storytellers is an epic read that takes you on an adventure. I was hooked instantly by Gunnar, the grumpy blacksmith who just wants to be left alone, when an injured Sigurd arrives with money and a story in exchange for 'no questions asked'.
The story is then excellently structured between the present exploits and struggles of Gunnar and the story Sigurd tells him. Full of wonderful characters, a gripping plot and stunning writing.
Thank you for reading about my Top Ten Indie Books of 2021!
Thanks for reading! While you're here you can check out my blog posts, including my book reviews. You can also check out my published books or more about me as an author. Head to my indie bookshelf to find out what other indie books I've been reading.
What were your top ten books of 2021? Why not let me know – I'd love to connect with you! You can hit my social icons or drop a comment below, or you can head to my contact me page.
Till next time,
Maria 🙂