*Announcement*
Recently I was interviewed on a podcast 'Castaway Books' by author Deborah Klee. I chat about 5 books that have influenced me as an author. Here it is below if you want to check it out!
Also here's the extract of Lottie's Locket read out by my friend's daughter, Jess Williams! It featured as part of a 'meet the author' event and I think Jess did a wonderful job!
Hello, thank you so much for dropping by! I'm Maria Johnson (pen name), an author. I love everything to with books, words and writing. I have two historical fiction novels and one fantasy/mystery novel for older children published.
Let me tell you a bit about me. I've been scribbling down stories for as long as I can remember and the main character for my Celtic era historical fiction series, Daniel (the first three books, anyway!) has been in my head since I was seven.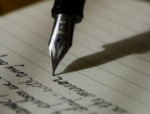 At the moment, I'm proofreading my 3rd historical fiction novel and I've just started writing the 4th in the series. It's set in the same world but about 15 years later and from the point of view of a different character, Imogen. More info about my published novels below, or head here to check them out now!
As well as my novel writing, I have I have a blog. I post every Monday, or sometimes Tuesday, about a variety of topics. There's 'The Writer Craft' series where I talk about aspects of writing, book reviews and short stories in response to writing prompts. More occasionally I also blog about my author updates or something related to the world of my novels.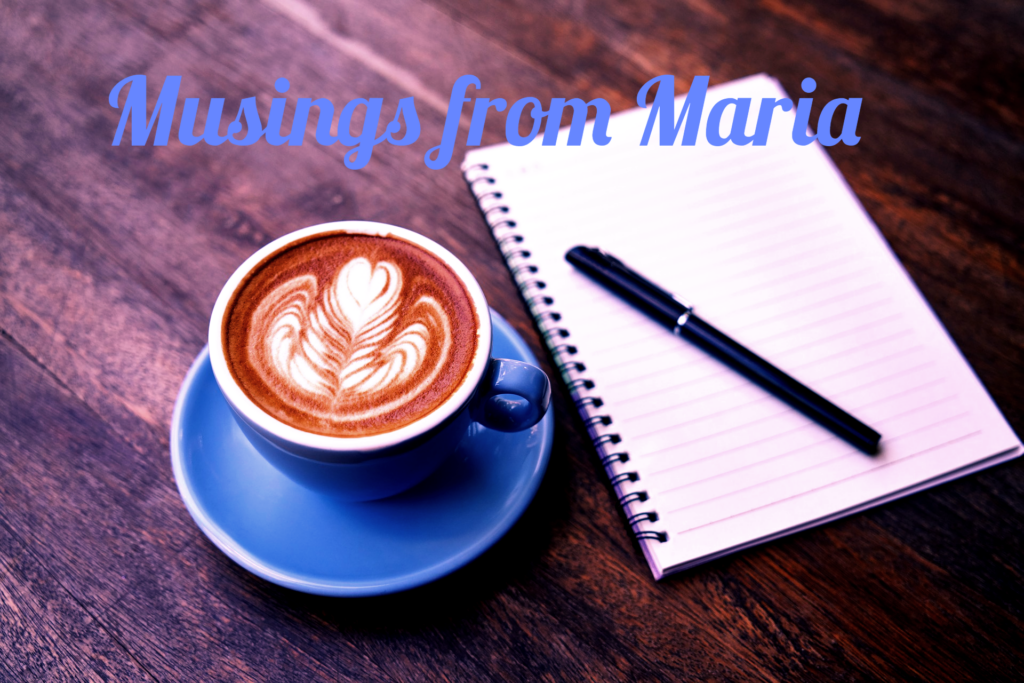 I also have a newsletter I send out on the 3rd Saturday of every month. I update you on a bit of author news and recommend a featured book each month, as well as a handy link to my latest four blog posts. Plus a cute picture of my dog in a little section called 'Chewie's Corner'. You'll get a free copy of my recent fantasy novel 'Lottie's Locket' when you sign up!
Finally, there's my gallery section where you can check out book covers and other aesthetics. Happy browsing!
My Books
My most recent is a fantasy mystery novel, Lottie's Locket, for older children and adults. Lottie is blown away by her adventure to Orovand, but after her locket gets stolen she must solve a mysterious case to get back home.
My first two novels are Early Medieval era historical fiction. My first novel 'The Boy from the Snow' was published in January 2018. It tells the story of Daniel, a warrior in Celtic NW England, about a soldier named Daniel in 590 AD. Despite the battles that come his way, Daniel is content in his life until he discovers a truth that makes him question everything he knows. Then, while he searches for the answers, an enemy is waiting to arise…
My second historical fiction novel 'The Veiled Wolf' was released in May 2019 an is the sequel to 'The Boy from the Snow'. After a plan to capture a former kingdom, now in the hands of the enemy goes awry, Daniel believes there is a spy in Gaeson, known as 'The Wolf'. Soon Daniel isn't sure at all who he can trust, but be must act quickly before the Veiled Wolf destroys all he holds dear…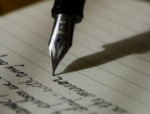 Author Interviews
For more info about me as a writer, you can check out an Olympia spotlight interview I did my publishers, soon after my first novel was released. I've also had a interview with with the review blog 'Across the Bookiverse'. Then there's this author interview with historical fiction reader, writer and blogger, Jean Roberts, focussing more on my historical fiction. I also appeared on my husband's podcast, Daily Dose of Joy, where I talk about my books and how they relate to my Christian faith.
Each chat focusses on slightly different elements of my writing and my books so you may find them interesting! 🙂
Other interests
As an author, you can imagine how much I love writing. I also enjoy swimming, spending time with my friends and delving into a good book with a cup of coffee. I'm a Christian, so I love church and getting involved in wider Christian organisations. I'm looking forward to meeting with my church family physically!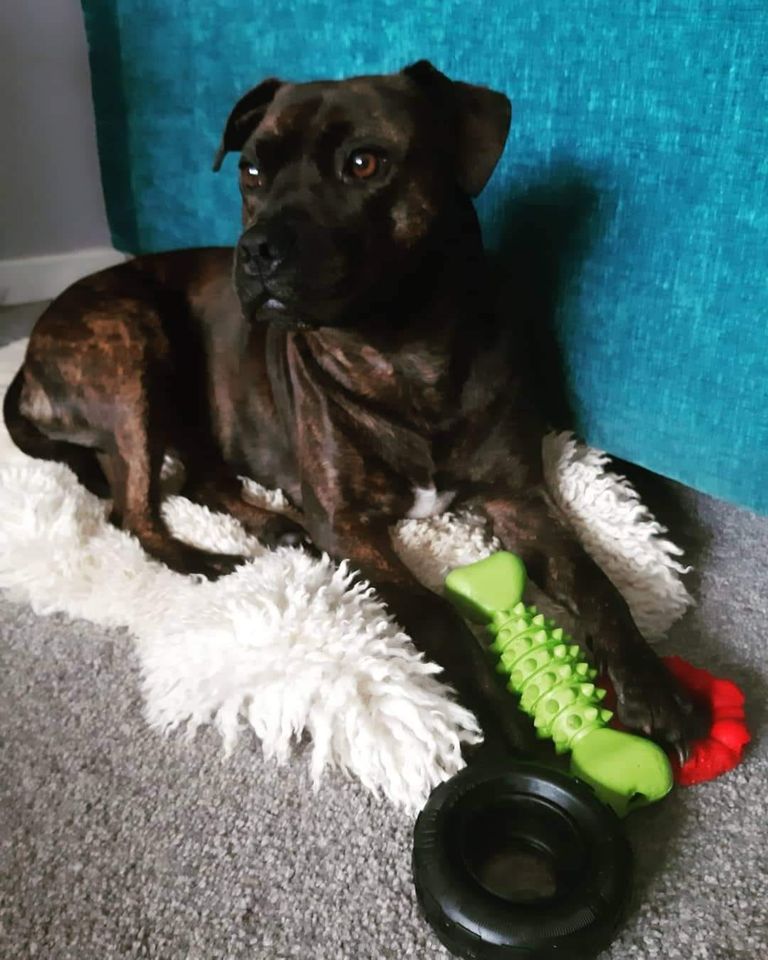 I also love walking this one, my 2 year old Staffy cross named Chewie! He is very friendly and loves cuddles and cardboard.
Lovely to connect with you! Here's another chance to check out my my blog, more info on how to get my books, a gallery section and to sign up to my newsletter where you can get a free preview of Lottie's Locket. These links are also on my site menu.
Click on the icons below to connect with me on social media. I'd love to hear from you! 🙂
Till next time, Maria 🙂