Book Review – Storytellers by Bjorn Larssen
Storytellers by Bjorn Larssen has taken me on a wonderful journey this week. I haven't been able to put it down and it's probably gone right up there as one of one of the best books I've ever read. I'm excited to share with you why. Here's the blurb for more of a flavour.
Storytellers: The Blurb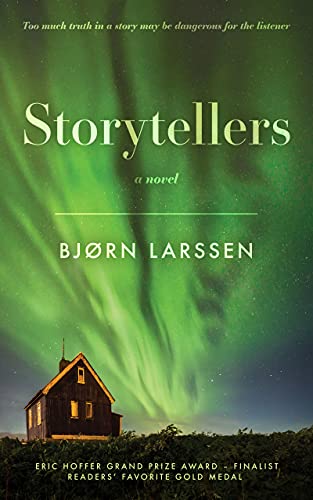 On a long, cold Icelandic night in March 1920, Gunnar, a hermit blacksmith, finds himself with an unwanted lodger – Sigurd, an injured stranger who offers a story from the past. But some stories, even those of an old man who can barely walk, are too dangerous to hear. They alter the listeners' lives forever… by ending them.
Others are keen on changing Gunnar's life as well. Depending on who gets to tell his story, it might lead towards an unwanted marriage, an intervention, rejoining the Church, letting the elf drive him insane, or succumbing to the demons in his mind. Will he manage to write his own last chapter?
Bjørn Larssen's award-winning, Amazon #1 best selling novel is an otherworldly, emotive Icelandic saga – a story of love and loneliness, relief and suffering, hatred… and hope.
My thoughts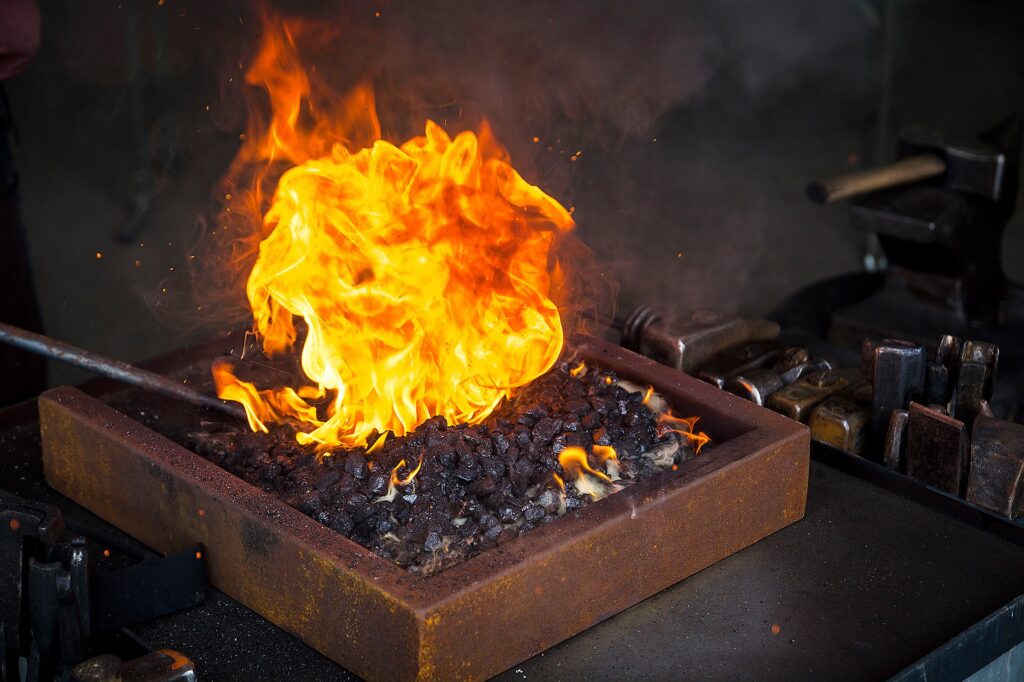 Storytellers is an epic read that takes you on an adventure. I was hooked instantly by Gunnar, the grumpy blacksmith who just wants to be left alone, when an injured Sigurd arrives with money and a story in exchange for 'no questions asked'.
The novel is then expertly structured. There's the 'now' – Gunnar as he struggles with his inner demons and the fact half of the village either want to convert him or marry him off and Sigurd as he tries to stave of boredom and make plans despite his injuries.
Then there's the 'past' – the story tells Sigurd on the long Icelandic nights. However, the story is dangerous for both Sigurd and Gunnar. Nearing the end I was on the edge of my seat and staying up past my usual bedtime, but it was worth it. It had a fantastic and satisfying conclusion.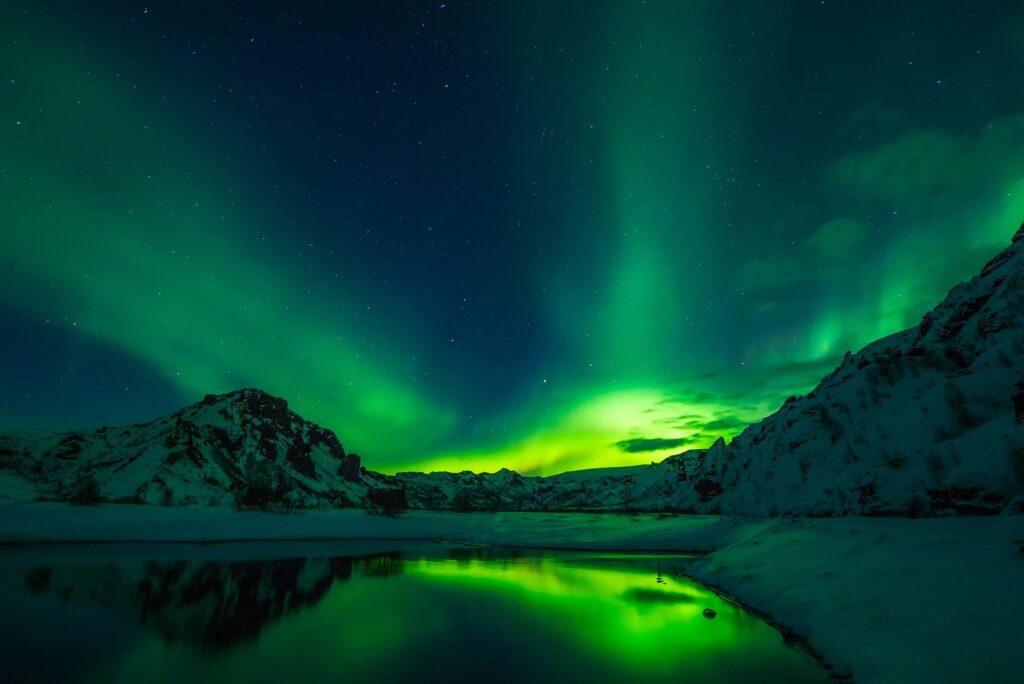 The plot was excellent and the character of Gunnar is wonderful. In Larsson's writing, too, I had a whole range of emotions. I felt the joy of Ragnar the dog as he enthusiastically welcomed Gunnar home and I sensed the quiet awe of Gunnar looking at the Northern Lights. At times Gunnar had me in such sympathy for his personal struggles but then laughing out loud at the book's many funny moments.
For example, the Bible study is a particular highlight. No spoilers, but – well let's just say that as a Christian myself, I made a note of everything not to do the next time there's a Bible study at church!
Check out Storytellers
In short, Storytellers is an incredible read. I'd love to go to Iceland one day – seeing the Northern Lights is on my bucket list. Even if I never do, though, I feel like I've kind of been there with this book. A suspenseful, hilarious, poignant, extraordinary book. Even if readers don't enjoy historical fiction normally, I still think they would love this book. I recommend everyone checks it out for the chance of a stunning adventure to Iceland.
Hit the buttons to check out the book on Amazon!
Thanks for reading!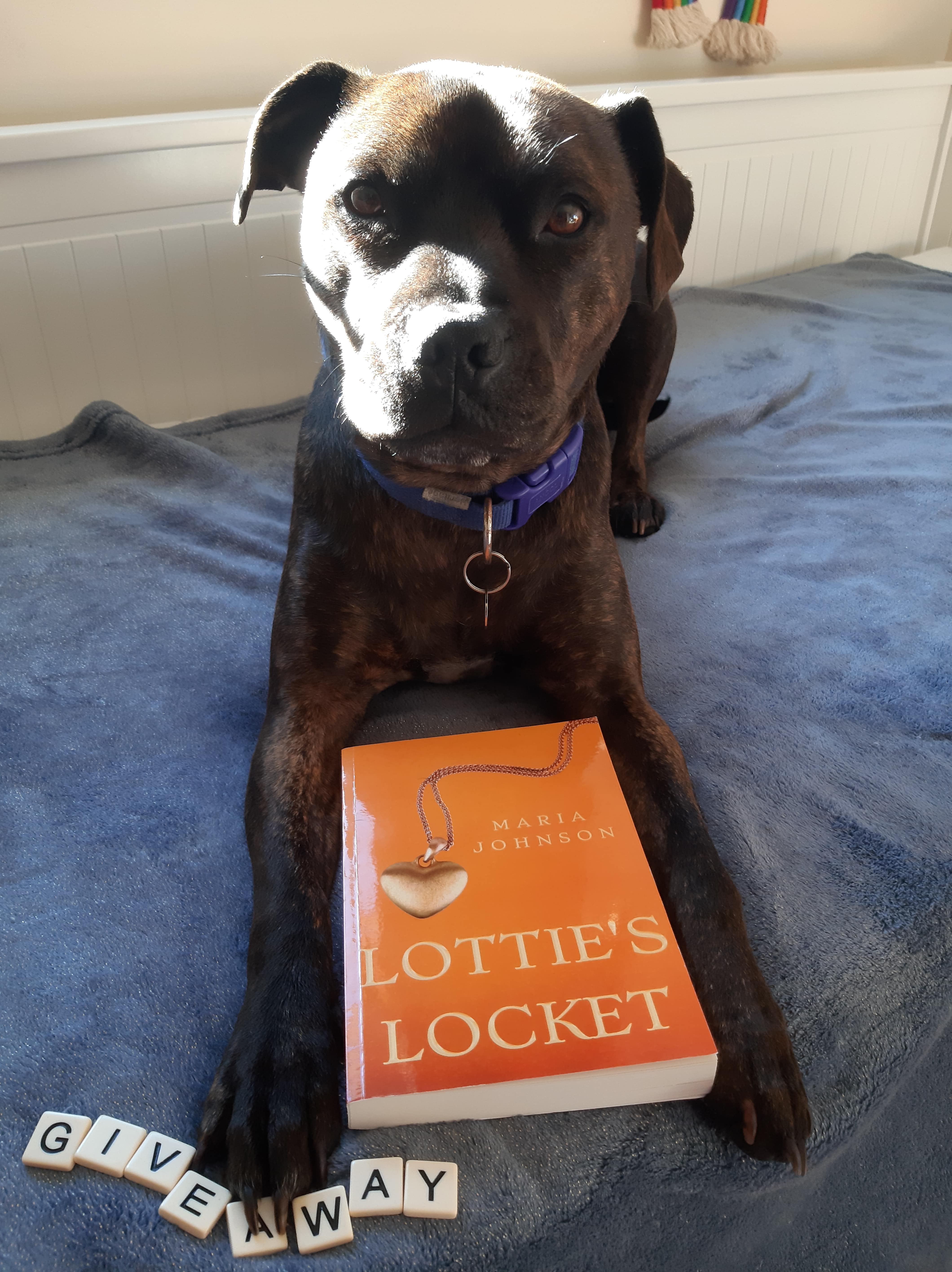 Thanks so much for reading! Why not check out my other blog posts while you're here, including other book reviews? You can also check out my published books, more about me as an author and other indie books I've been reading on my Indie Bookshelf.
Just to let you know, I'm currently having a UK giveaway for my fantasy novel Lottie's Locket! It's running until the 25th November. UK only – subscribe to my newsletter for a chance to win! For more info and to enter head here.
Lastly, I'd love to connect with you! Drop a comment, hit the social icons below or via my contact me page.
Till next time,
Maria 🙂