The Writing Craft – Harking back to Handwriting
This week in my writing craft series, I thought I'd talk about handwriting. Writing technology has developed a lot in the last century – even now I'm writing this blog post on my laptop, directly onto my WordPress site.
However, I'm not sure I'll ever move on from the simple joys of handwriting. I love jotting down ideas in my notebook and also writing things in my planner to organise my goals and writing progress. Here are some reasons why I think handwriting is still important for writers!
1. Handwriting gets the creative juices flowing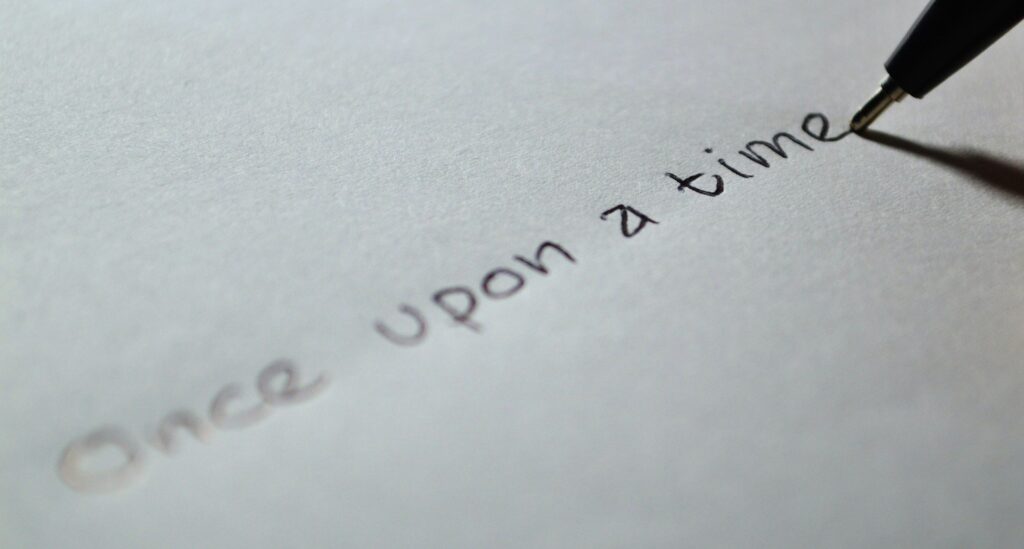 A writer's process is as individual as the stories they right. I'm a plotter at heart – and handwriting is one of the first things I do. Whether it's jotting down ideas, notes about characters or potential plot twists, I love to get it own in my notebook. There's something about the tactile act of handwriting that turns the tap on. In fact, most of the twists and turns of my mystery plot in my recent fantasy novel Lottie's Locket were written by hand.
However, handwriting doesn't have to be about creative writing either. I read a helpful blog post last week by writer Melissa Donovan how the art of journalling can be therapeutic even boost our immune systems. So handwriting can be a fantastic form of self-care!
2. It's less intimidating than 'the blank page'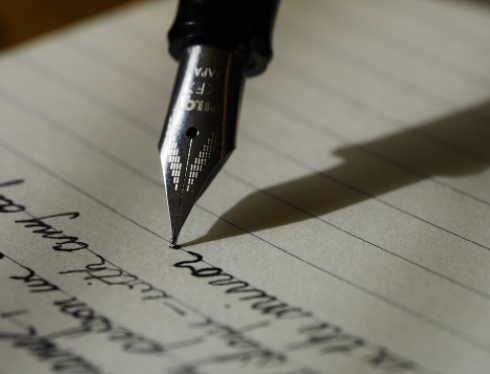 Even writers who plot everything beforehand can find the prospect of starting anew project daunting. A blank page on Word or whatever word-processing programme you use can really halt the writer in their tracks – and this has happened to me too! I often find I'm handwriting the earliest scenes in my notebook. Then it might sound obvious, but after typing these up – it's not a blank page anymore! By the time I've finished typing my notes, I have a few early scenes written and can crack on with my project.
3. Handwriting is convenient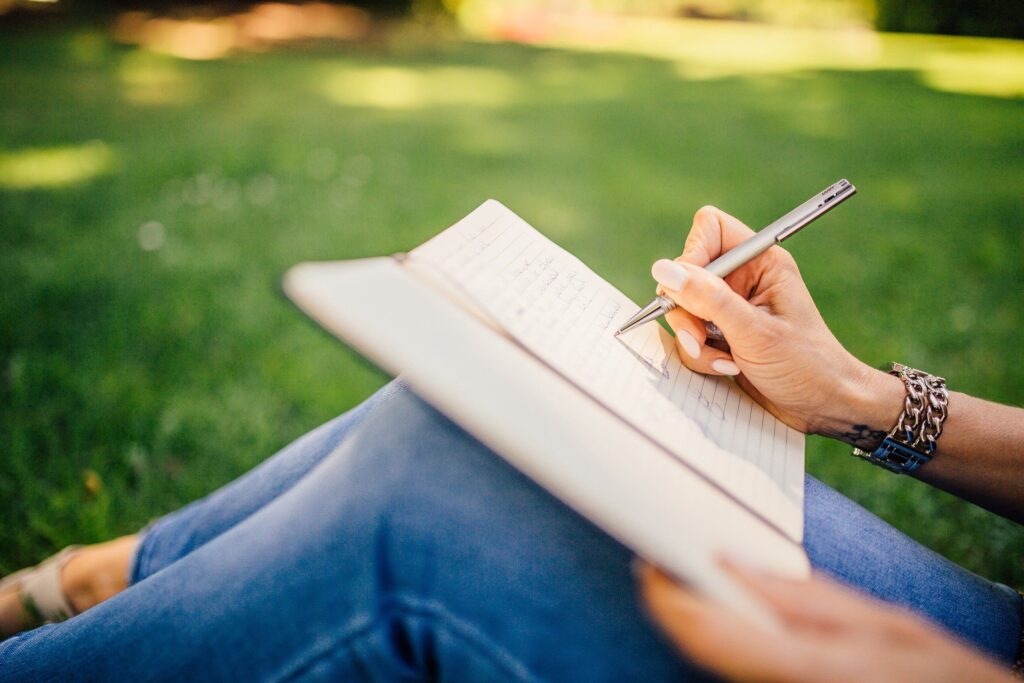 The fantastic thing about handwriting is you can do it anywhere. Simply grab your notebook and a pen and you're good to go. You can write in a park, on the beach, on a train… I could go on. This can also help anyone facing the dreaded writer's block – rather than staring for hours at the blank page on your laptop, you can switch up your environment. It might be that getting out with a coffee and your trusty notebook is all you need for the words to flow.
It can be helpful to keep a notebook on your bedside table, too, for all the thoughts that come in the middle of the night. Or maybe even in the bathroom, considering the cliche that the best ideas apparently come to writers in the shower. Just try to be careful you don't get your favourite notebook wet!
4. It's more flexible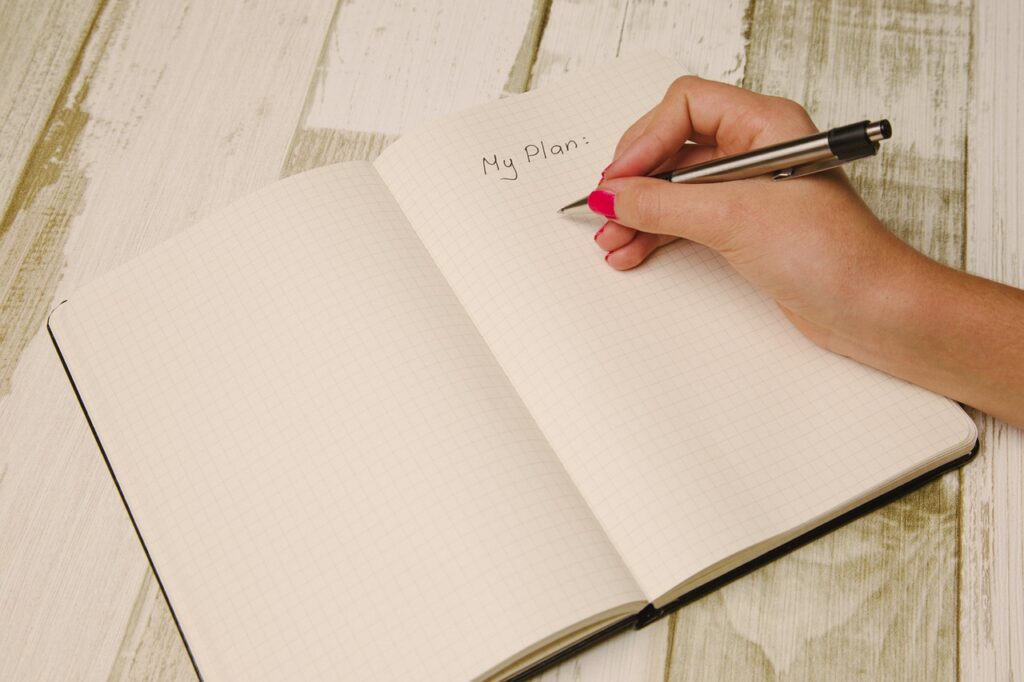 This might sound like an obvious point, but with handwriting, you can take it in whatever ways you want. You could use your word processing programme to create mind-maps or flow charts – fantastic if that's you, but personally I think just jotting down a spider diagram is a lot easier than trying to do one electronically! That's another reason why I like to plot by hand, because there's more freedom to think laterally.
How about you? Do you love the simple joy of handwriting? f you're a writer, is there a particular part of the process where you use your notebook more?
Thanks for dropping by my blog! While you're here, why not heck out my other blog posts, including others in the writing craft series? You can also find out more about me as an author and my published books.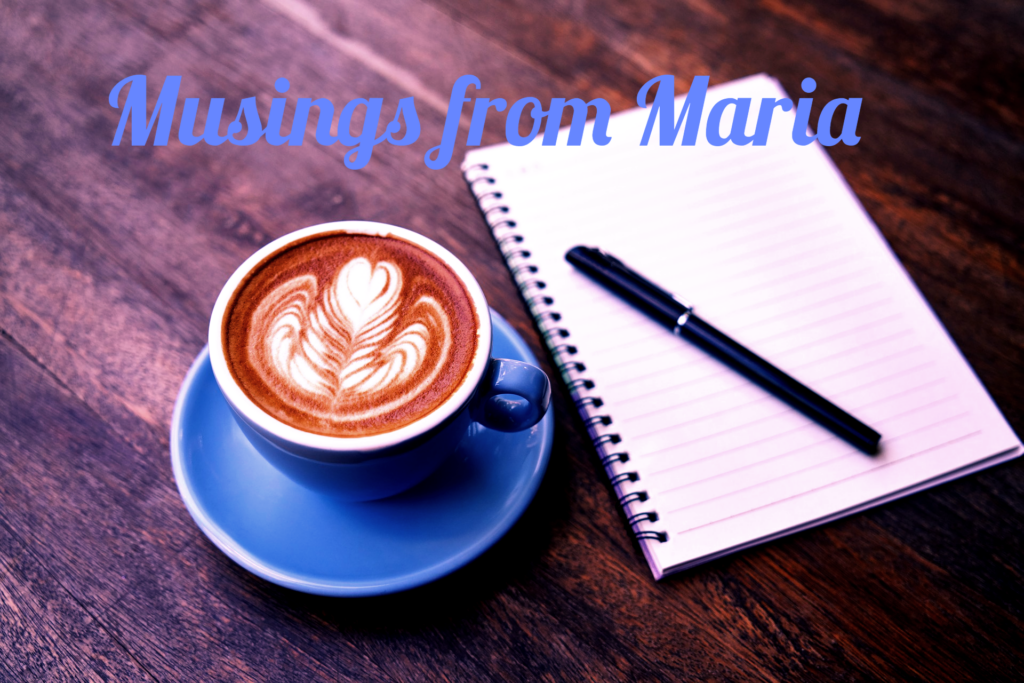 Why not sign up to my newsletter? You'll get a free preview of my recent fantasy novel 'Lottie's Locket' when you subscribe. I also include a free preview to my first historical fiction novel, 'The Boy from the Snow', in every edition. Feel free to drop a comment or hit the social media icons below – I'd love to connect with you!
Till next time,
Maria 🙂