Lottie's Locket Announcement
Hello all!
It's finally time for my Lottie's Locket announcement! I've been looking forward to giving you a publication date for Lottie's Locket, as well as showing you the final front cover design.
Here it is! *Drum roll please…*
Lottie's Locket has the provisional publication date for the 26th November. Only 2 1/2 weeks' time! Here is the gorgeous front cover that my wonderful publishers designed.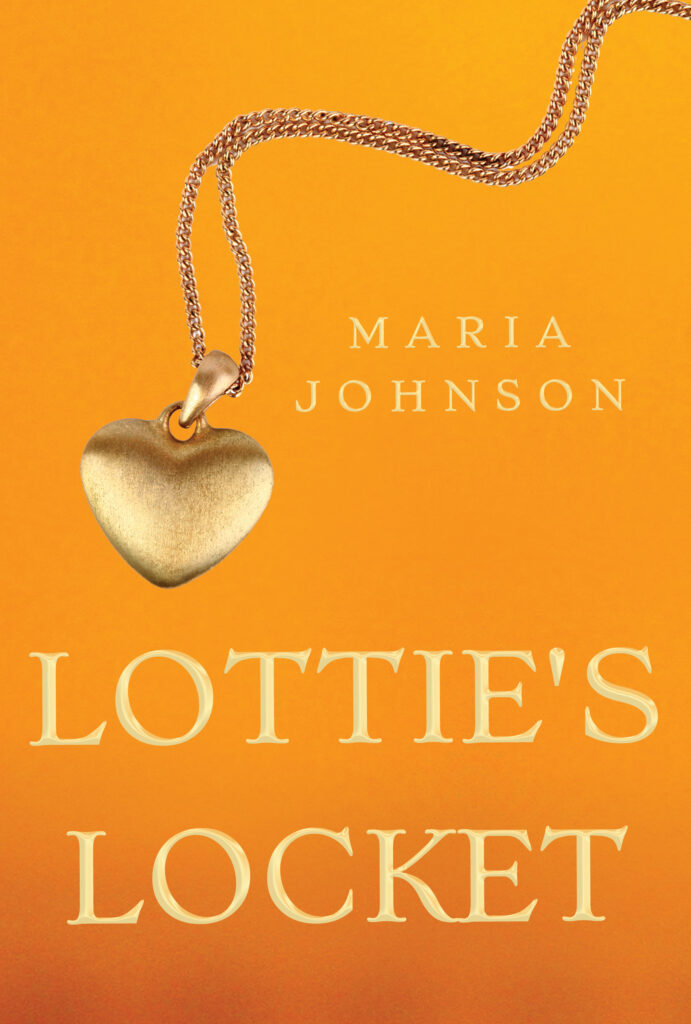 I couldn't be more delighted with the job the design team at Olympia did. 🙂 I just sent an email to them this morning confirming my current address so they can send me my complimentary copies! I can't wait to hold my own book in my hands for the third time.
Let me tell you a bit about Lottie's Locket. It's a Middle Grade fantasy – Middle Grade (MG) meaning that the target range is for older children, 9-12 year olds. Having said that, I really hope adults will enjoy this book too.
Here's the blurb to give you a flavour for the book:
Lottie's Locket is the latest novel by Maria Johnson, a Narnia meets Poirot tale that follows the adventures of nearly eleven-year-old Lottie and her remarkable journey. Lottie is quite grumpy about having to stay with her Aunt Susan in her creepy house in Yorkshire, especially since it means her parents missing her birthday. On the eve she turns eleven, however, Lottie opens a mysterious present from her mother to discover a beautiful gold locket. The next thing she knows Lottie whirls into another realm, ending up in the land of Orovand, otherwise known as the Gold Dimension.
Lottie enjoys her new adventure, but after an important ceremony, she discovers her locket has been stolen and stumbles onto a treasonous plot. Lottie and her new friends, Zara and Andri, decide to try to solve the case. Can Lottie uncover the truth, get her locket back and make her way back home?
Writing Lottie's Locket
Writing Lottie's Locket was a wonderful journey. It started out as my first ever NaNoWriMo project back in 2018, a challenge where writers all over the world come together, committing to writing every day in November. By the end of the month, participants hope to have written a 50K novel. (I'm doing this challenge for the third time this year – you can check out more about this year's project here).
I've just looked it up – on this day I had written 16,670 words of Lottie's Locket. I didn't know then it would get published, but Olympia made my dream come true a third time when I signed the contract with them back in January, after working on editing the story in 2019. It's so exciting that my fantasy/murder mystery mash up is now only a couple weeks away from being published!
One last thing to announce – finally my newsletter, Musings from Maria, is ready for people to subscribe! Not only that, but if you sign up, you can receive a FREE PREVIEW for Lottie's Locket. Just fill out the form below to claim your free copy.
I hope to connect with you soon!
Till next time,
Maria.