Book Review – Osbert by RA Currier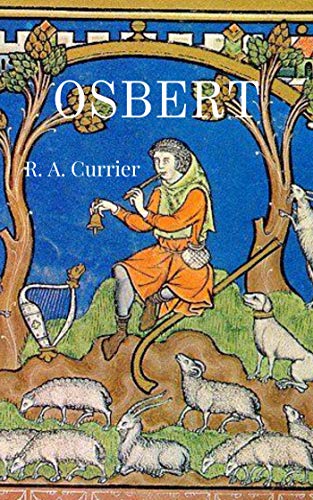 Review of Osbert by RA Currier
Just to note, I originally read and reviewed 'Osbert' by R.A. Currier on my blog in 2018. However, when I moved to a new site a month ago, not all of my blog posts moved across. So, I thought I would upload a few of my oldest ones that disappeared – and this has certainly made me remember how amazing this book was! Definitely need to read this one again, if I ever get space on my TBR pile!
Click here to check out the book on Amazon US and here to check it out on Amazon UK.
***
Right from the start, I was hooked. The novel tells the story of its main character, Osbert, a shepherd living and working on his father's farm in 13th Century Northern England. The novel goes through a few weeks in the shepherd's life, alongside his cousin Tolly.
To put it simply, Osbert is stunningly good. It has wonderfully complex characters, a beautiful story and with amazing description and detail. It's been a long time since I've been able to imagine so clearly the world of a novel. Furthermore, I'm not sure I've gotten to know a character so deeply since Jane Eyre. Currier puts you right in Osbert's world, so clearly that I can easily feel I am walking with him and Tolly into the nearby town to trade, or alongside him as he rides his horse.
Currier has a gripping way of capturing your emotions with this book, too. One moment it's hilarious dialogue and the next something is incredibly moving. It's not often I stop reading a book to write down a favourite quote in my phone.
One of the other most beautiful elements of the book is Osbert's relationship with a lady called Agnes, whom he knew as a teenager. I'm not going to spoil it here, but the relationship is wonderfully written in an honest and utterly human way, with a very moving conclusion.
Osbert took me a little over three months to read, but I hasten to add this is a book I've read in little chunks. The book is quite long, as some of the other reviewers have noted and some have phrased it as 'slow moving' (all respect to them of course), but for me this wasn't an issue at all. It simply meant I had so much time in Osbert's journey. Reading Osbert felt like talking your favourite summer walk, where you don't mind going at a leisurely place because you're taking your time with all the wonderful sights and smells.
One of the refrains throughout the book is that 'the sky is blue', but this is by no means a favourite walk purely in the sunshine. One of Currier's greatest strengths is the brave and unflinching way he depicts Osbert's 'demons', which would today be diagnosed as bipolar disorder. Currier delves into Osbert's mental illness, which not only makes the book beautiful but incredibly important, as so much of the world today treats mental health as taboo.
As a result, although much action happens and Osbert certainly has his adventures, much of the novel takes place within Osbert's thought life. You follow him as he seeks to live life as fully as possible whilst fighting the 'demons' of his illness. It was even more harrowing when part way through the book I realised an obvious fact, that Osbert would've been living hundreds of years before any kind of modern medicine that could've helped him.
Instead, Currier hints at a tragic past, of Osbert being treated like a lunatic and an outcast. Despite this, Osbert still has an amazing propensity to enjoy the small pleasures in life, like laughing with Tolly or the affection of his dog, Vic. Even in the darkest storms, Osbert can still declare 'the sky is blue'. Tolly himself is a wonderfully written character; on the surface a bit of a clown, but as you read the book you see such substance to him that is delightful to explore.
On a personal note, having interacted with Currier on Twitter, I've glimpsed his own mental health issues too. The way Currier openly talks about his mental health is very admirable and it almost renders me speechless the way the author has created something so extraordinary and beautiful out of his pain.
In order to be a balanced reviewer, I'm trying to rack my brains to think of anything remotely critical, but there's really nothing substantial to say that fits this category. To sum up, Osbert is nothing short of a masterpiece. A beautifully, wonderfully written story that is also incredibly important, that has flown straight into my top five favourite books ever. Please, readers, don't just think about this book- buy it, you won't regret it.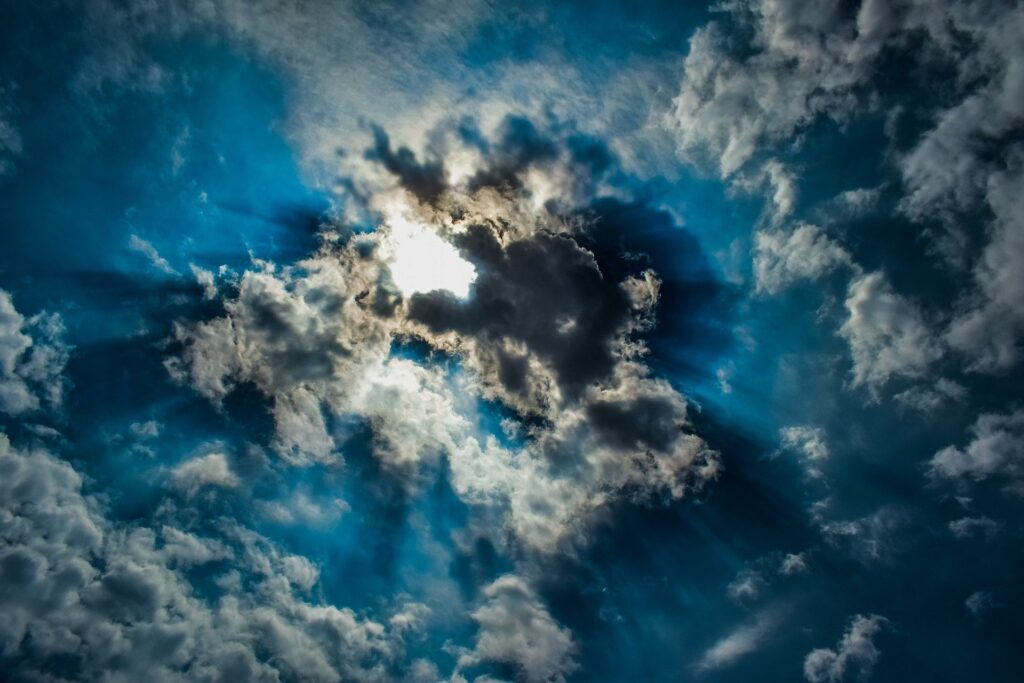 Till next time,
Maria.
PS did you hear I have a newsletter? Sign up here or at the bottom of the page to get a monthly email about what I'm up to and get exclusive updates. You'll also get a sneaky free preview of my latest novel, Lottie's Locket! 🙂