The Boy from the Snow's 5 year Anniversary!
Hi everyone, today is the 5 year anniversary since The Boy from the Snow was first published!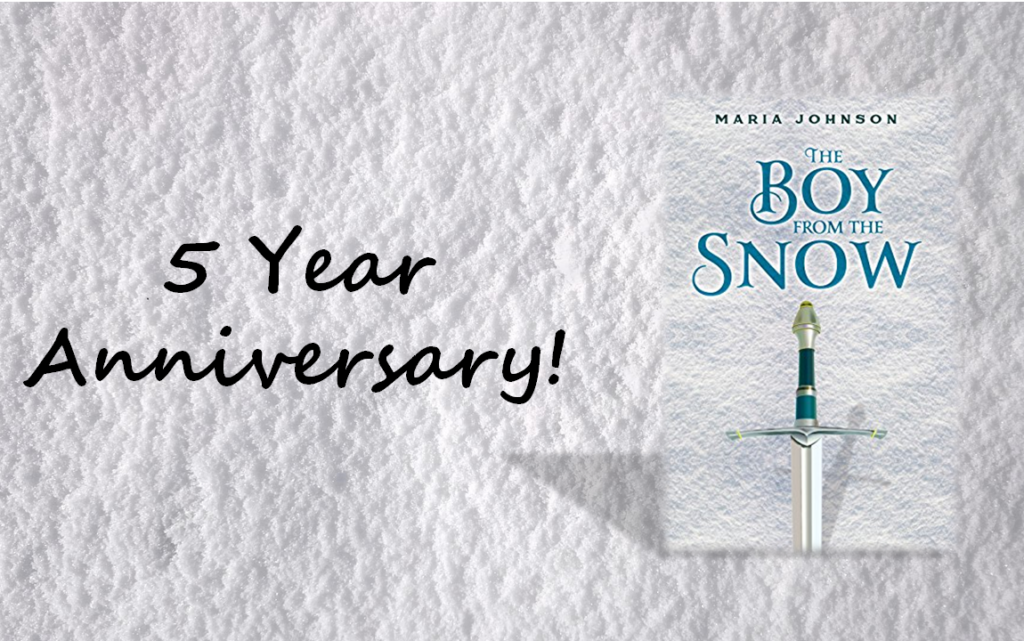 All the way back in August 2016, I thought I might try to get my book published. While researching options, I came across Olympia Publishers, a small press who seemed particularly interested in new and unknown authors. I remember hitting 'send' on their online form, thinking that I'd never know unless I tried.
I wasn't expecting to hear anything back, but first they wanted to read the first few chapters, then the whole thing. To my sheer surprise, in December 2016 they offered me a contract! I signed with them in January 2017. Just over a year later, The Boy from the Snow was published!
It's been quite a journey. In May 2019 the sequel The Veiled Wolf was published and in May 2020, my fantasy novel Lottie's Locket was also published by Olympia. During that time I've also made some wonderful friends in the writing community and developed a passion for reading indie books.
So today, I'm excited to celebrate my debut novel's 5 year anniversary! I also wanted to thank everyone who has read and reviewed The Boy from the Snow! I might not have reached any ground-breaking sales records, but people have told me how they've enjoyed the book, which means the world to me.
A Flavour of The Boy from the Snow
As part of celebrating, I made this video! If you've never checked out the Boy from the Snow, this trailer would be a great place to start.
Why not pick up your copy today?
Thanks so much for reading!
Thanks so much for reading! You can head here to check out my other blog posts.
Why not sign up to my newsletter? You'll get a free historical mystery romance novel, The Oak Tree Calls, when you subscribe!
I'd love to connect with you – you can hit the social media icons below or drop a comment to get in touch. You can also head to my contact me page.
Till next time,
Maria 🙂