Book Review – Empire's Legacy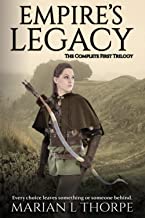 This week on the blog I review Empire's Legacy, an alternative historical fiction by Marian L Thorpe.
I originally wrote this blog post when I first read this wonderful series last year. It helped me fall back in love with reading and went a long way in getting me through the pandemic! So, I thought I'd pull this from the blog and update it a bit/republish.
PS Thorpe has published fourth novel in this series, Empire's Reckoning and also a novella, Oraiaphon, which bridges Empire's Legacy to the fourth book. Empire's Heir, the next book in Thorpe's series, comes out on the 30th August. There are Amazon links at the end of the post to Marian Thorpe's first three books but you can also head here to her website for more information.
Every once in a while, you find a book that is truly magnificent, that grips you and makes you think about the characters and the world long after the book finishes. This was certainly the case for me and Empire's Legacy. Empire's Legacy is actually a trilogy of three books and it has been one of the most immersive, well-written series I've ever read.
As a fellow writer of historical fiction (more info about my books here), it's natural I fell in love with reading this genre, too. When I came across this book series on Twitter, I was immediately hooked by its concept.
Empire's Legacy is a series based on an 'alternative Dark ages', a speculative fiction based in our real history but with some fantasy elements.
Empire's Daughter
The first novel, 'Empire's Daughter', begins the journey of Lena, an 18 year-old living in the coastal village of Tirvan. The village is one of several that make up the Western Empire. People live out their lives according to 'Partition' a societal law decreed a few hundred years before.
From the age of seven, boys are enlisted and trained in the Empire's army. Meanwhile the girls and women remain in the village, doing every job required including fishing, hunting and metalwork. The men and women only see each other for two weeks of the year, at a bi-annual festival.
So, the intrigue begins right away when young fisherwoman Lena hears that a soldier called Casyn wants to ask the village to live and work as a blacksmith, defying centuries of tradition. Casyn, though, also brings a warning, which causes Lena and the other villagers to make a choice – whether to learn how to fight.
The pacing is excellent and the character of Lena is expertly written. She is forced to make difficult personal decisions amid chaos and confusion. Yet she has a stillness and balance to to her that makes this book impossible to put down.
Another difficult choice…
The sequel to Empire's Daughter, Empire's Hostage, begins with Lena making the difficult choice to to serve as a hostage as part of peace negotiations with another land, Linrathe. Hope runs high of a permanent peace across the Empire and its neighbouring lands. However, there's also danger if the talks fail. This book has a slower start, with much of it taking place in the Ti'ach, a school in a farmland setting.
Here is an opportunity for the reader to learn more about the exquisite world Thorpe has created Among new friends, Lena discovers the world is far larger than she knew. Maps show cities and lands she had never heard of, except perhaps in legend.
Then, after Lena goes on a journey, danger rears its ahead. Soon Lena puts aside personal thoughts and does what duty demands her, at great cost to herself and the friends she has recently made at the Ti'ach.
Again I don't want to give anything away, but the ending of this book is electric and one of the most exciting scenes I've ever read.
Empire's Exile
The final novel, Empire's Exile, starts with Lena banished from the Empire she has risked her life to serve. Along with her co-exile and travelling companion, Cillian, she makes her way across the mountains to the east. They hope to find the legendary city Lena learned about at the Ti'ach- if it still exists, that is.
The novel follows Lena and Cillian across the icy climate and to a village. It offers them some refuge over the winter, but danger is never far away in this series!
After leaving the village behind, Lena and Cillian's relationship develops with true, heart-aching beauty. Soon Lena catches up with old friends. Her worst fears are realised when she hears word of the war waging across her homeland. She and her friends race to find the legendary city that may be the only one that can offer hope. This builds into a spectacular conclusion to this thrilling and immersive series.
My thoughts…
If I haven't convinced you yet, here are a few more reasons why you should read this wonderful series. The attention to detail is extraordinary, filling the book with history and legend in a mythological style reminiscient of Tolkien. However this never overwhelms the reader, perhaps because Lena is learning a lot of it with you.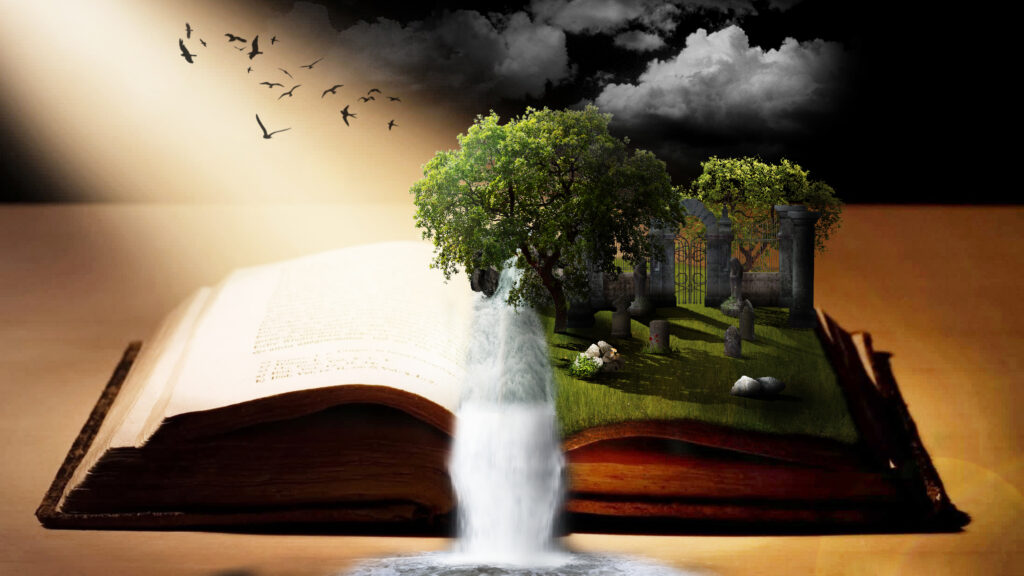 The rich worldbuilding and history beautifully drips onto each page, helping make colourful characters come even more alive. Especially Lena, who gripped me from the first page to the last.
It is Lena that is Thorpe's greatest triumph, as we see her humanity shine in how she explores human relationships. In particular, this series has been one of the most authentic portrayals of LGBT+ relationships. Also there's beauty in Thorpe depicting intimacy without erotic scenes.
Lena shows bravery in the face of war and integrity and love in the midst of difficult ethical choices. Her journey ends with a powerful and moving conclusion, with my heart thumping in my chest and a few tears pricking in my eyes.
Give them a go!
In the end, the best thing I can tell you about these books is to read them for yourself. Whether you love history, fantasy or simply an amazing depiction of a woman's journey of bravery, integrity and love against all odds, I'm sure you won't regret it.
Why not check it out? You can find links to Thorpe's wonderful trilogy and her website below:
Thank you, Marian, for writing such beautiful books.
Hope you enjoyed this post! Thanks for dropping by my blog. Why not check out my other blog posts, including other book reviews? Head here to visit my indie bookshelf to see what else I've been reading. You can also check out my published books and find out a bit more about me as an author.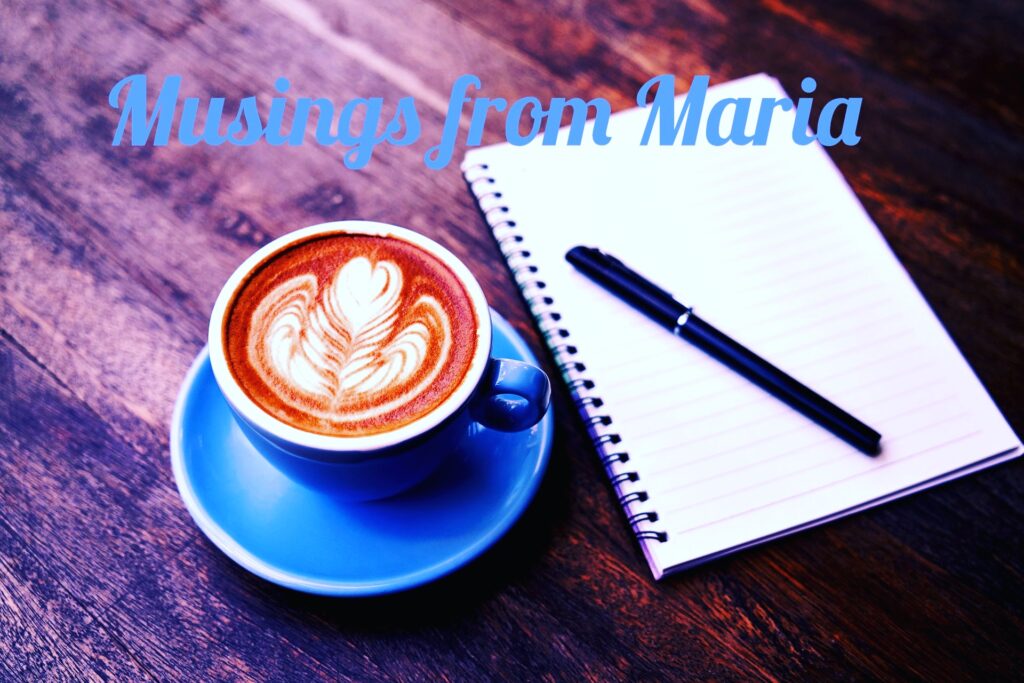 Why not sign up to my newsletter? You'll get a free preview of my fantasy novel Lottie's Locket when you subscribe. I also include a free preview to my first historical fiction novel, The Boy from the Snow, with every edition.
Till next time,
Maria 🙂