NaNoWriMo2020 Reflections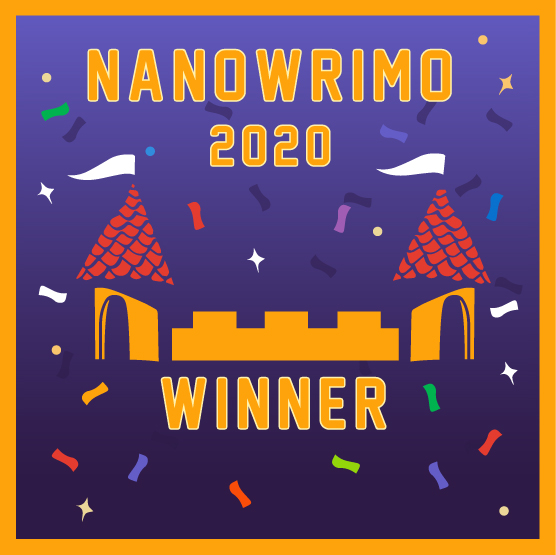 Yesterday, at about 10 past 5, I finally closed the lid of my laptop. I'd just finished my science fiction project for NaNoWriMo2020! I had actually 'won' by crossing the finish line with 50k much earlier in the day, but I was determined to also finish the project itself by the end of the day. Hence why this blog post which normally comes to you on a Monday is coming on a Tuesday – I just couldn't face doing any more words!
In case you don't know, NaNoWriMo stands for National Novel Writing Month and each year writers from all over the world are challenged to write everyday for the month of November, with the aim of a 50k novel by the end of November. Paricipants 'win' by achieving the wordcount of 50k on November 30th, but there's also definitely the idea that you have already won simply having more words than what you started with at the beginning of the month. If you're interested, you can find out more about NaNoWriMo at their website here.
I've really enjoyed writing my NaNoWriMo2020 project this year. Each year I try to experiment with something new, so this year I thought I'd have a go at science fiction. I tried a contemporary YA school based romance last year for my NaNoWriMo2019 project but fell out of love with it really. To be honest it was a bit of a slog to get to the finish line with it. In the end I borrowed 5k from another project – still new words in November so I reckon it counted!
So, this year, it was brilliant to have a project that I loved writing from beginning to end, especially bringing to conclusion some things I'd been seeding throughout the novel. Like most projects or novels I write I'm not entirely sure how I did it now, but I'm really pleased with it. It is obviously a rough draft at the moment, but with lots of editing and proofreading (and consulting people who actually understand the 'science' part of sci-fi because I'm sure I just made a load of stuff up lol) I could imagine it going somewhere one day. Here's a blurb if you'd like a flavour!
Also in November
NaNoWriMo2020 obviously made November a busy month, especially if you throw in that I finally managed to get my newsletter off the ground and my fantasy/mystery novel, Lottie's Locket, was published!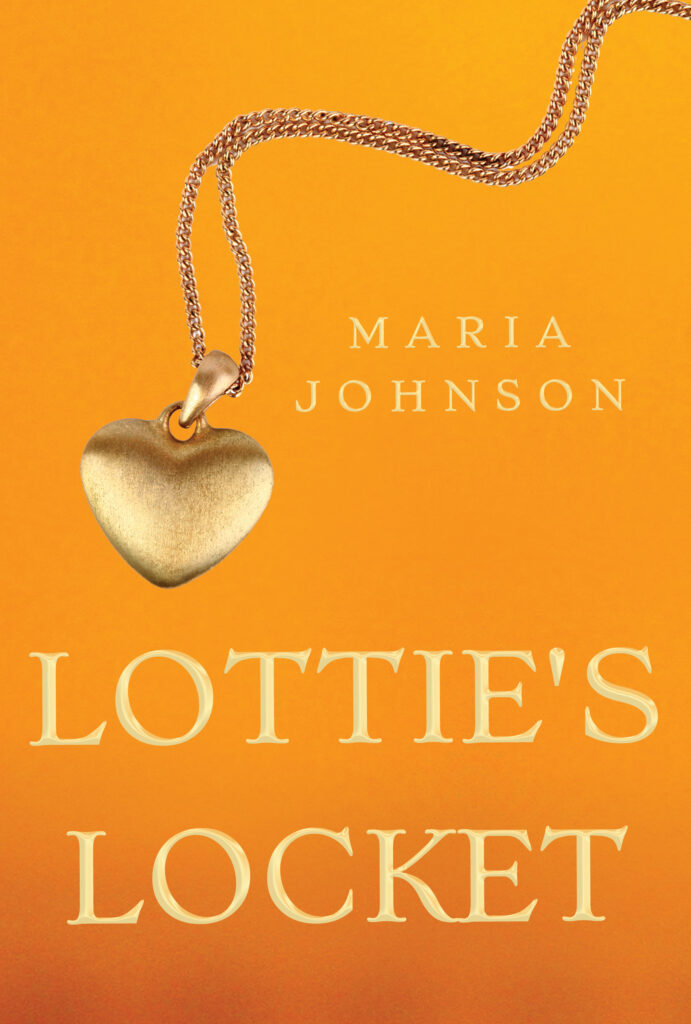 I got my author copies in the post last Wednesday which was incredible. I'm thrilled with the final design my publishers came up with and so grateful to Olympia for making my dreams come true for a third time! There's absolutely nothing like holding your own book in your hands.
Then, Lottie's Locket was released on Thursday 26th November and I had a brilliant launch day. If you're interested in checking out the book, you can check out a recent blog post here. You can also check out Lottie's Locket at Amazon US and at Amazon UK. I actually today noticed my first review on the UK site, who said they had really enjoyed it and given me 4 stars – link to the review here. Given my book has been out less than a week, it's super encouraging to get such positive feedback already!
Also if you sign up for my newsletter here or at the bottom of this page, you can get a sneaky free preview!
PS, I'm actually on the hunt for people to review Lottie's Locket as early reviews make a huge difference to how visible the book is on sites like Amazon. So if you're interested in the and you'd be willing to write a review that would be fantastic. Or, if you've read it already, would you consider writing a review on Amazon or GoodReads?
Plans for December
I'm hoping December might be a bit of a quieter month, but I'm going to spend this afternoon still planning a few things! I'm hoping to get a few more pages edited of my 3rd historical fiction novel following The Boy from the Snow and The Veiled Wolf (head to my purchase links page to see where you can check these out). I haven't touched the 3rd novel since halfway through October when NanoWriMo2020 prep began, so it will be exciting to get back to it.
I'm also planning on sending out a few more blog posts, jotting down some ideas about a potential 4th historical fiction novel, which I'm thinking will be set at least 10 years after the events of the 3rd novel and from another character's point of view. Plus I'm toying with the idea of writing a Christmas short story that will be exclusive to my newsletter subscribers, so I will still have plenty to do. So watch this space! 🙂
Till next time,
Maria 🙂